Regular price
Sale price
$35.00 CAD
Unit price
per
Sale
Sold out
DOES NOT INCLUDE POT
S U N L I G H T
Provide the brightest possible light at all times.  If these plants are placed more than a foot away from a fully sunlit window, they are likely to become spindly.  Turn them regularly to avoid lopsided growth. 
W A T E R I N G
You can never allow your Myrtle to dry out! This plant will need a water every other day or so depending on how dry your home is. The best way to water your Myrtle is to fill a bucket with water and fully submerge in water. Once it stops bubbling you know it has taken in the water it needs. Allow to drain in the sink before putting it back in your decorative pot.
H U M I D I T Y
Your Myrtle will want a little more humidity than what is naturally present in your home, so it's a good idea to set up a humidifier close to your Myrtle.
If you don't have a humidifier at home you can also sprits the leaves of the tree to give the tree the humidity it needs. 
F E E D I N G
Do not feed these plants until they have been lodged in the same pot for more than three months.  After that you can apply Kelpman Specialty Fertilizer once every two weeks during the active growth period only.
A D D I T I O N A L   C A R E 
Pruning requires a sharp pair of scissors; place the topiary on a lazy Susan if you have one and spin it around to make sure all sides are trimmed evenly. Trimming back stray branches and half to three-quarters of the new growth will allow the topiary to look fresh and full.
Share
View full details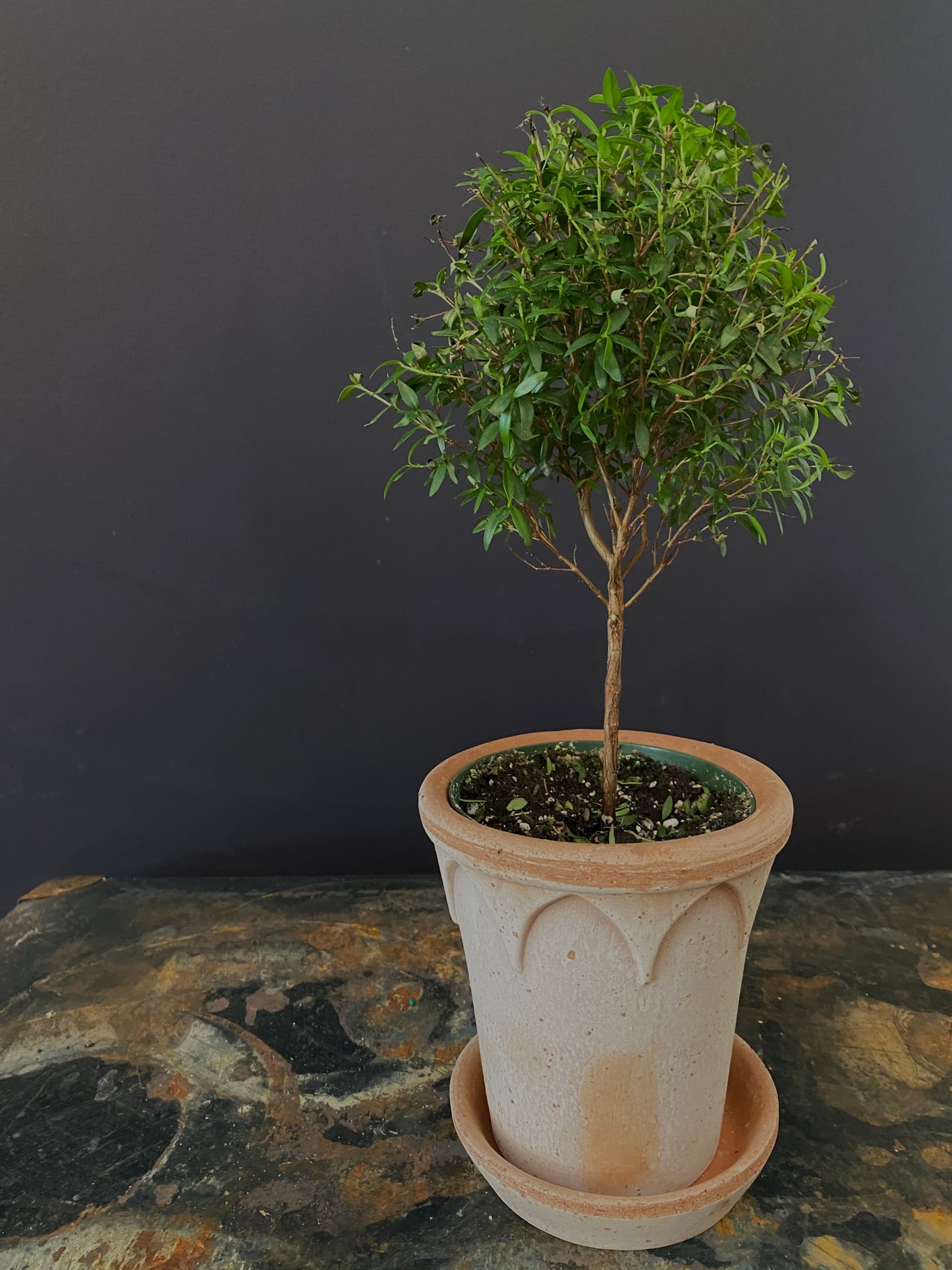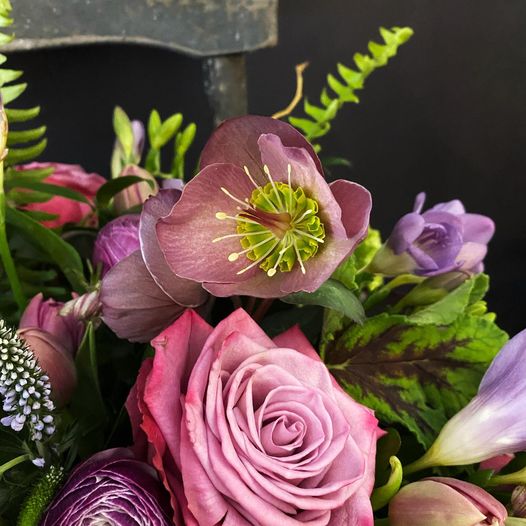 Suzanne Gardner
Our florals are plucked seasonally from the Niagara soil or sourced locally from Ontario hothouses, hunted down from the finest global flower producers – all SG flowers are presented fresh-cut and uncluttered, with only their naturally occurring foliage for accent. Abundant or minimalist, exotic or local, elaborately arranged or simply stemmed perfection is the goal.
Caring for your Vase Arrangements

Check water level on receipt of flowers as well as daily to ensure they stay hydrated.  Place protective material under container to protect furniture or countertops to avoid any water stains.  Keep away from direct heat and sunlight.  For longer lasting blooms change out your water every other day. Gently hold the flowers and tip out as much water as possible, then refill with fresh warm water.

Caring for your Cut Floral Boquets

When you receive your bouquet remove flowers from packaging including the water pack.  Remove any foliage that will be below water level in your vase, this will avoid any bacteria forming in your water.  Cut flowers on an angle with a sharp knife or floral scissors.  Then place your flowers in warm water with chrystal that has been provided.  Keep your flowers away from direct heat and sunlight.  For longer lasting blooms change out your water every other day. Provide your stems with a fresh cut each time before placing back into your fresh warm water.