Regular price
$200.00 CAD
Regular price
Sale price
$200.00 CAD
Unit price
per
Sale
Sold out
What's included,
Charleston Candle Co - They create and hand-pour all of their candles in small batches in Charleston, SC. Each scent they choose for their candles represents a historic or significant part of Lowcountry culture. Charleston has been voted time and time again as one of the top destinations in the world, and they want to share a bit of this magical city with you. Every candle will have citrus notes to keep your space fresh and clean.
Glass Cloche Matches - simply beautiful and functional.  These matches are one of a kind and the perfect item to keep our on display in your home.
Linen Tales crossback apron is perfect for those who love to roll up their sleeves and get to work, whether in the kitchen or in the garden. Made of 100% natural linen that is highly durable and easily washable, this apron will withstand many washing cycles, while keeping your clothing stain-free.
Bergs Potter Pot with Maiden Hair Fern
Share
View full details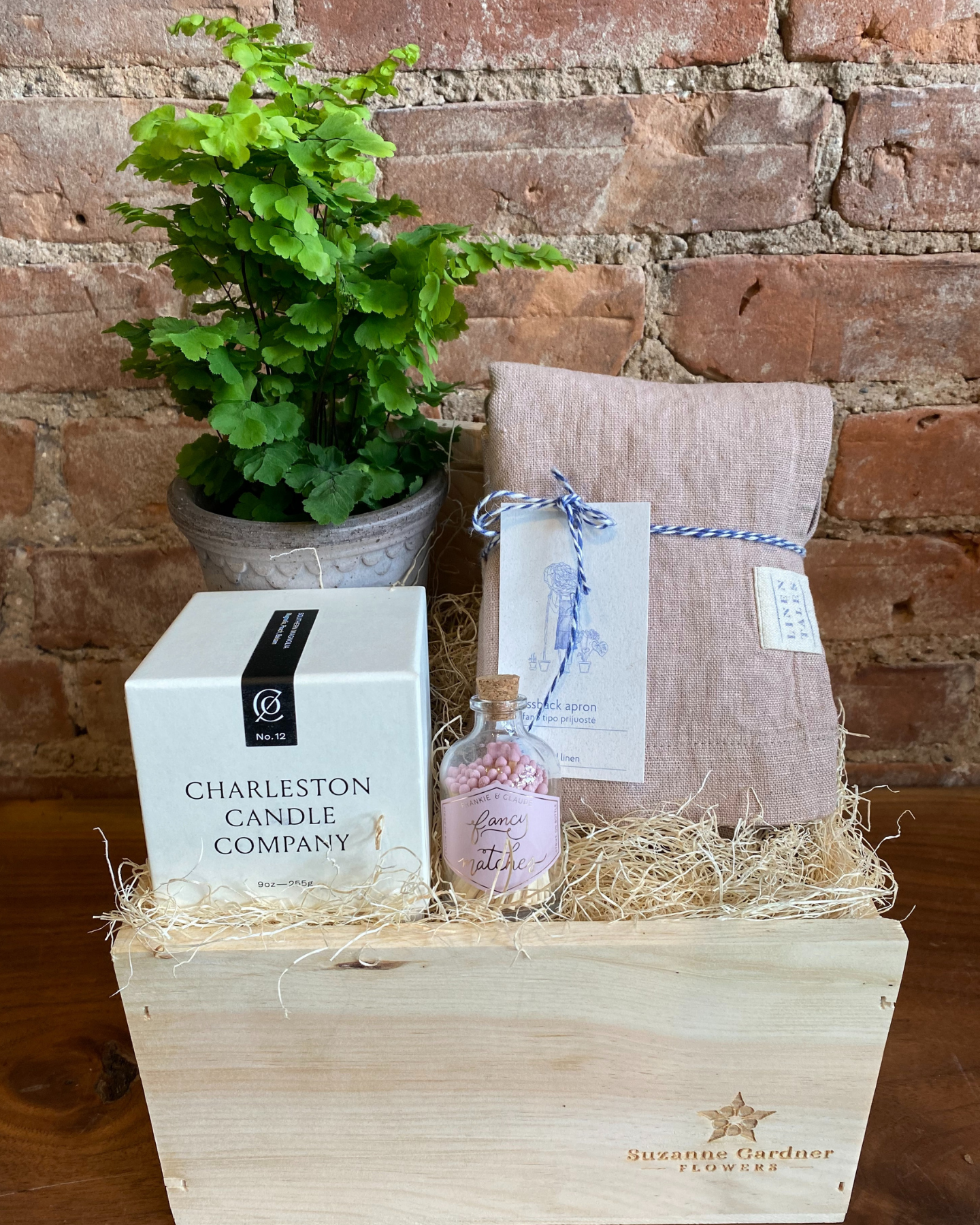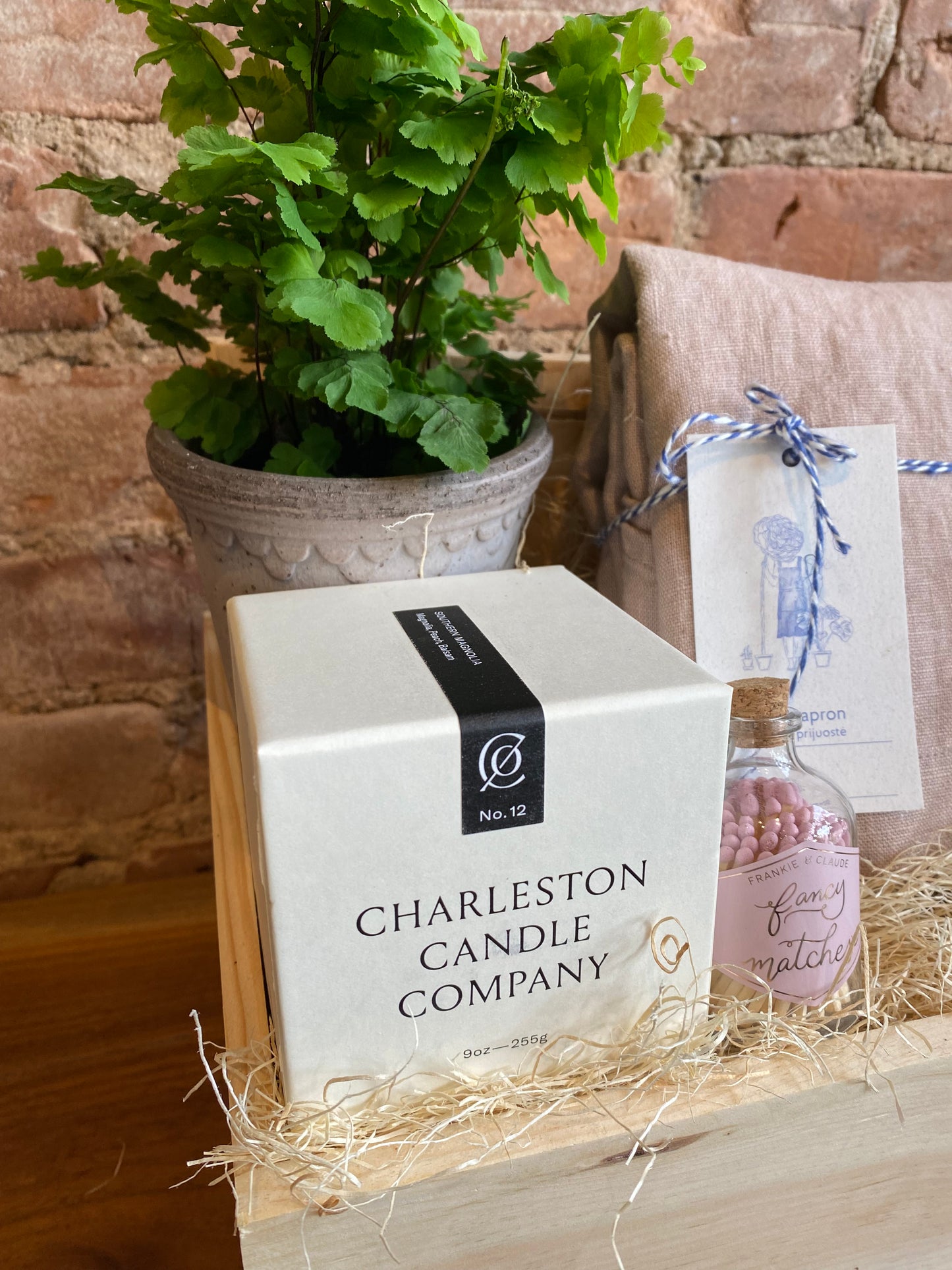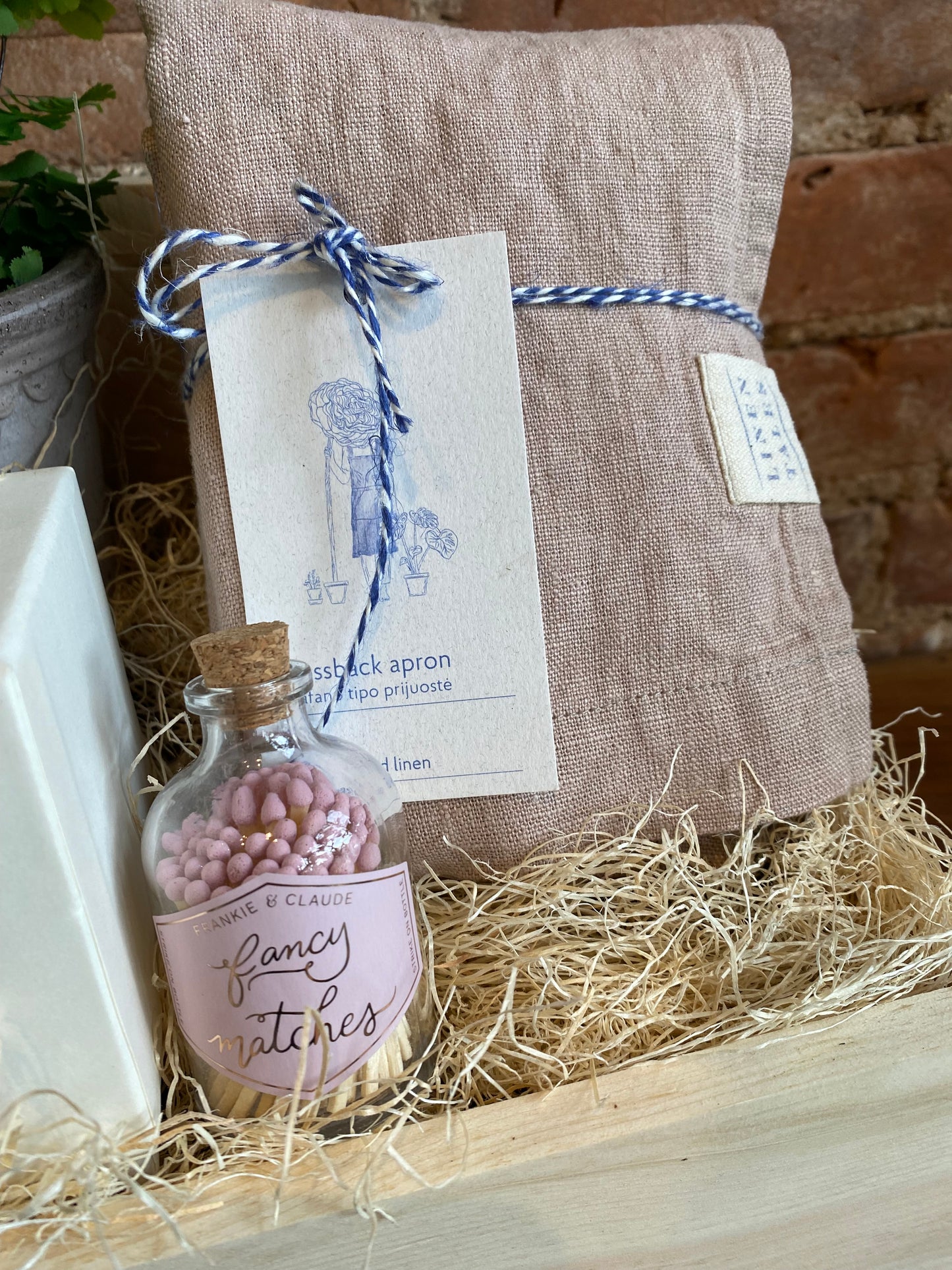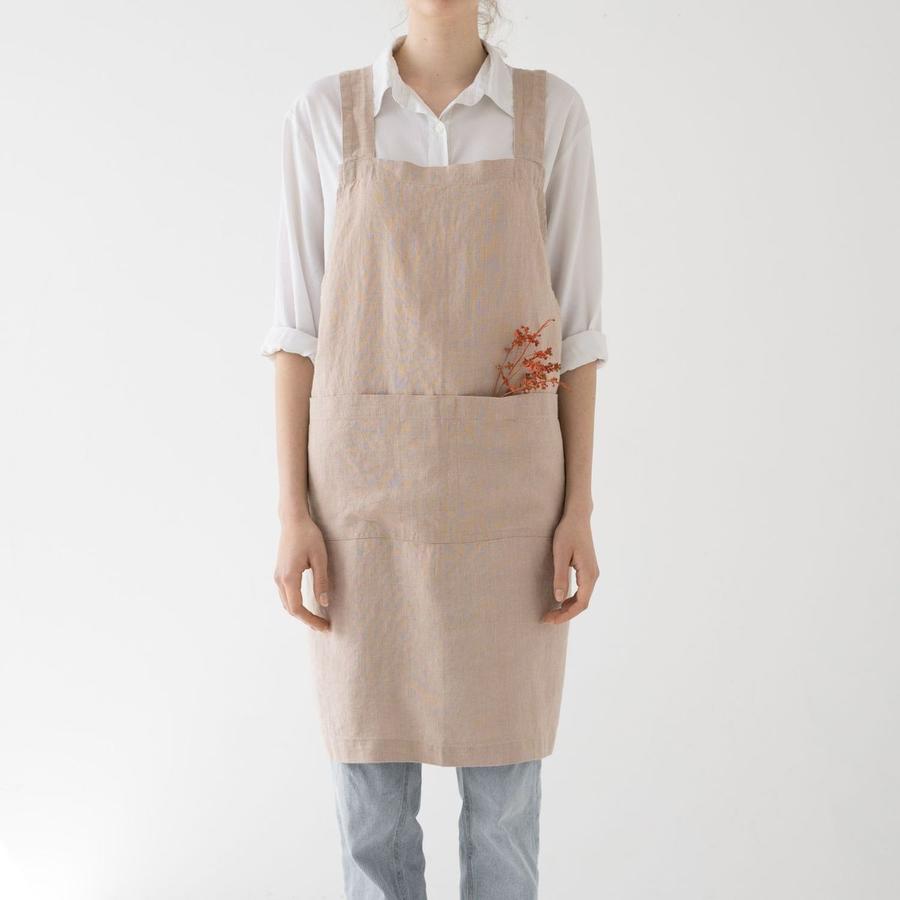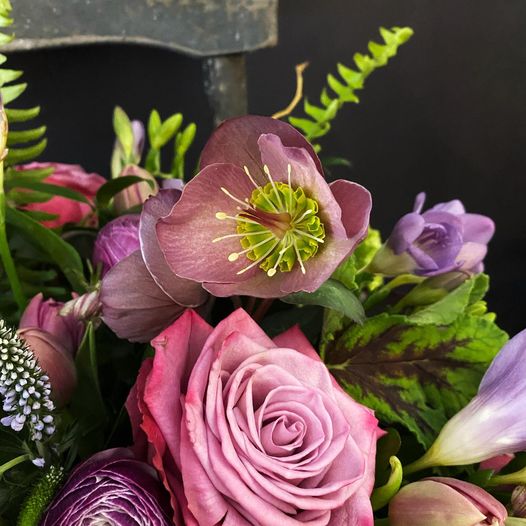 Suzanne Gardner
Our florals are plucked seasonally from the Niagara soil or sourced locally from Ontario hothouses, hunted down from the finest global flower producers – all SG flowers are presented fresh-cut and uncluttered, with only their naturally occurring foliage for accent. Abundant or minimalist, exotic or local, elaborately arranged or simply stemmed perfection is the goal.
Caring for your Vase Arrangements

Check water level on receipt of flowers as well as daily to ensure they stay hydrated.  Place protective material under container to protect furniture or countertops to avoid any water stains.  Keep away from direct heat and sunlight.  For longer lasting blooms change out your water every other day. Gently hold the flowers and tip out as much water as possible, then refill with fresh warm water.

Caring for your Cut Floral Boquets

When you receive your bouquet remove flowers from packaging including the water pack.  Remove any foliage that will be below water level in your vase, this will avoid any bacteria forming in your water.  Cut flowers on an angle with a sharp knife or floral scissors.  Then place your flowers in warm water with chrystal that has been provided.  Keep your flowers away from direct heat and sunlight.  For longer lasting blooms change out your water every other day. Provide your stems with a fresh cut each time before placing back into your fresh warm water.