Regular price
Sale price
$90.00 CAD
Unit price
per
Sale
Sold out
ABOUT ELOISE
Birthday: May 31st
I live on a stunning savanna under the gigantic blue sky. I love romance and ruffles and even though I'm little, I want to achieve big things! Let's be BFFs, stare at the clouds and tell each other our wildest dreams. I have a perfect memory, so I'll never forget what an amazing person you are!
Favourite quote: "Dream big."
Goal: To provide 1 million meals a year.
hand knit with premium 100% cotton yarn
high stitch count for durability and softness
premium felt and knit details
stuffed with hypoallergenic polyfill to be the ideal cuddle weight
safe + non-toxic: US + Canadian safety standard certified
available in two sizes: little 13" and regular 20" in height
signature 10 meal wristband
handmade in Peru using sustainable, fair trade practices
Share
View full details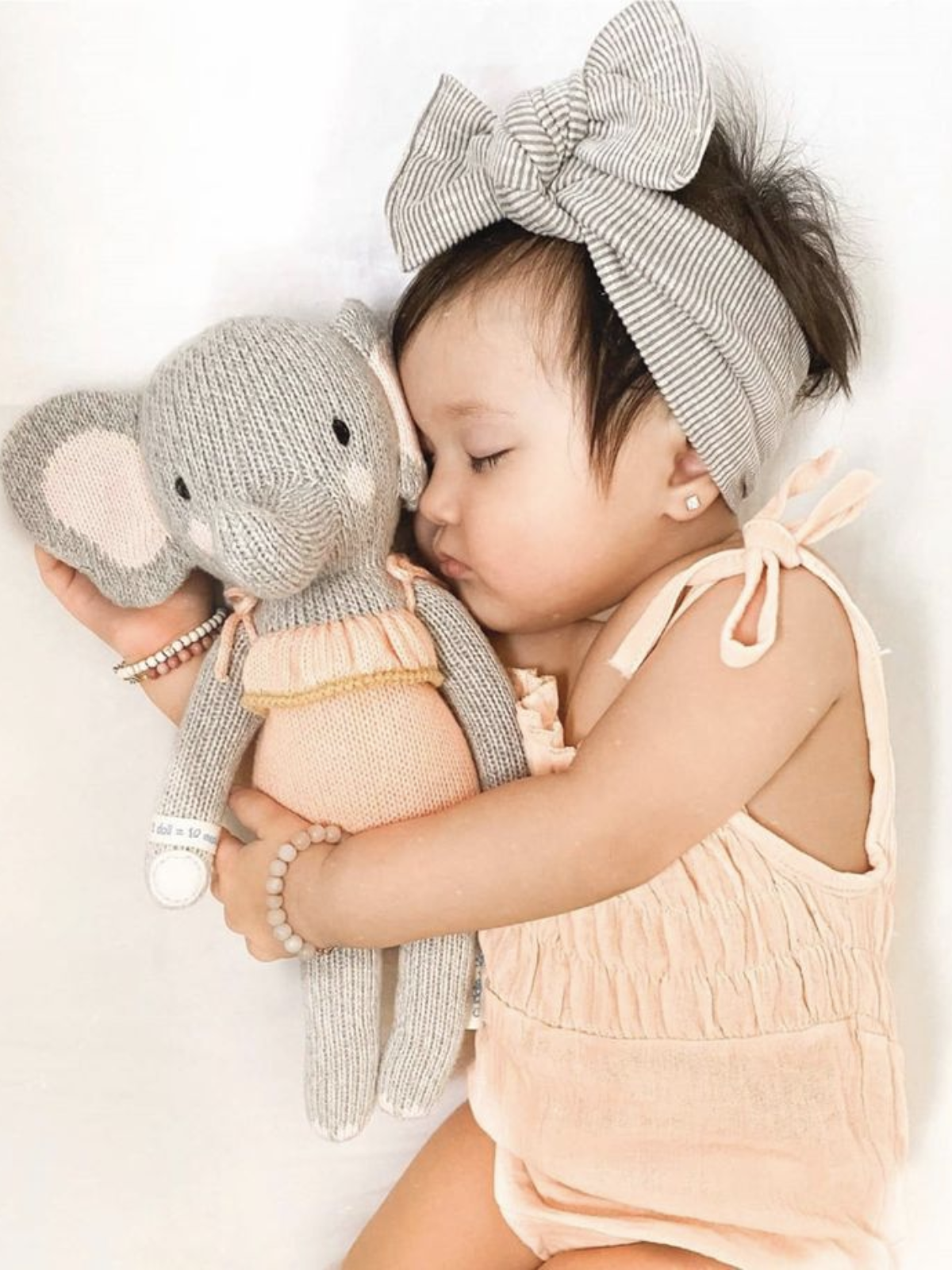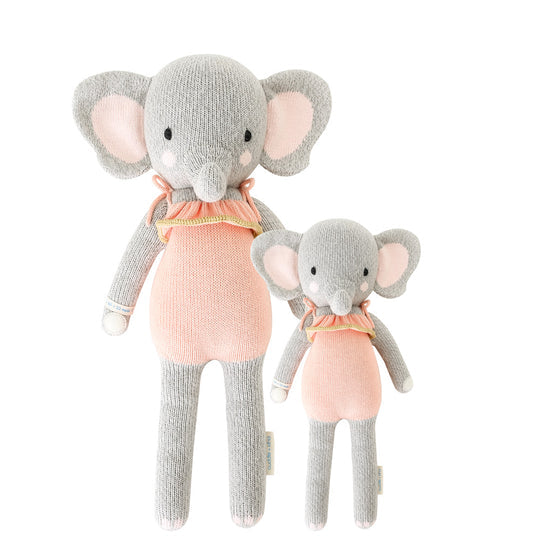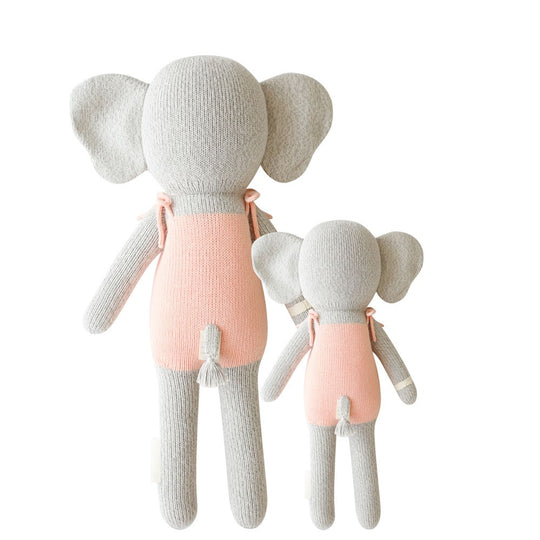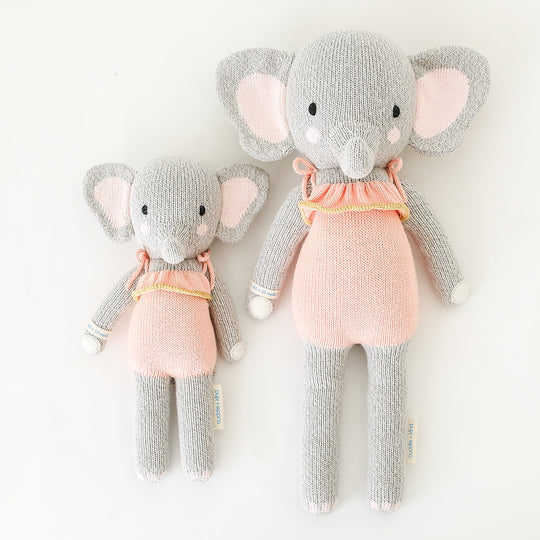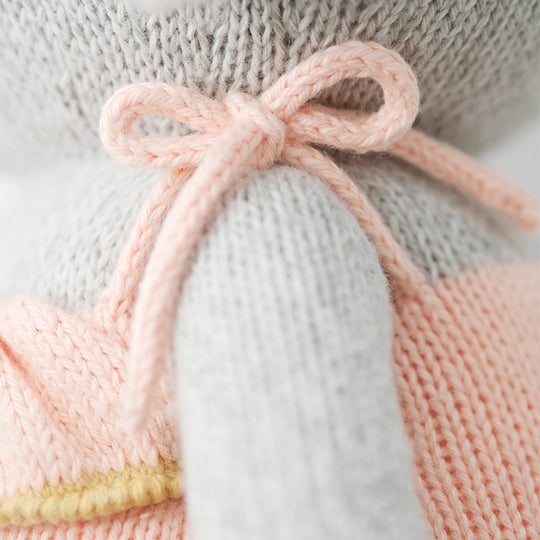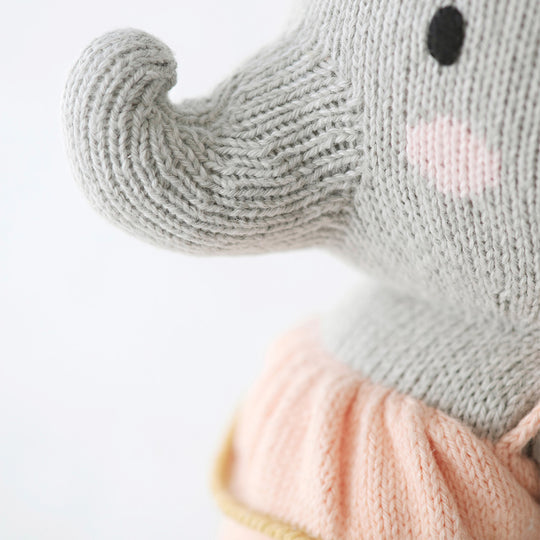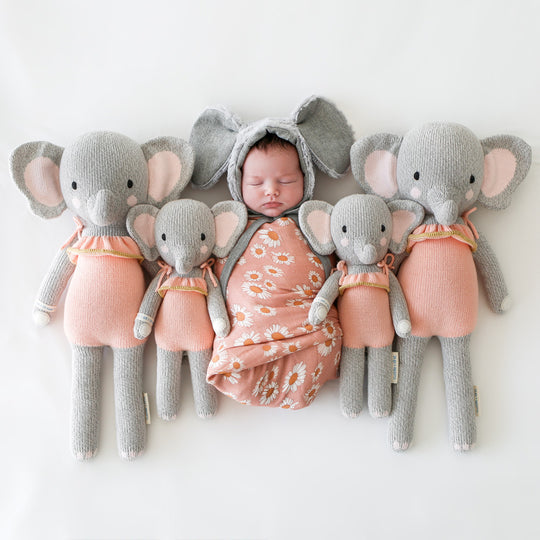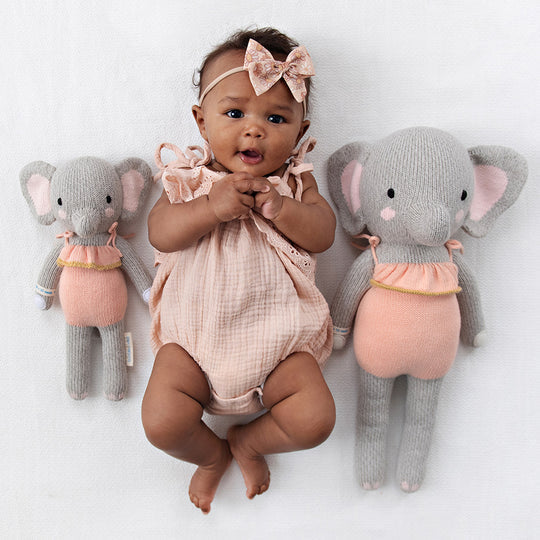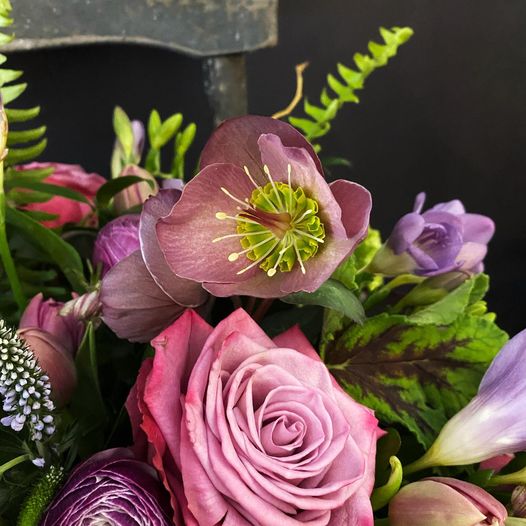 Suzanne Gardner
Our florals are plucked seasonally from the Niagara soil or sourced locally from Ontario hothouses, hunted down from the finest global flower producers – all SG flowers are presented fresh-cut and uncluttered, with only their naturally occurring foliage for accent. Abundant or minimalist, exotic or local, elaborately arranged or simply stemmed perfection is the goal.
Caring for your Vase Arrangements

Check water level on receipt of flowers as well as daily to ensure they stay hydrated.  Place protective material under container to protect furniture or countertops to avoid any water stains.  Keep away from direct heat and sunlight.  For longer lasting blooms change out your water every other day. Gently hold the flowers and tip out as much water as possible, then refill with fresh warm water.

Caring for your Cut Floral Boquets

When you receive your bouquet remove flowers from packaging including the water pack.  Remove any foliage that will be below water level in your vase, this will avoid any bacteria forming in your water.  Cut flowers on an angle with a sharp knife or floral scissors.  Then place your flowers in warm water with chrystal that has been provided.  Keep your flowers away from direct heat and sunlight.  For longer lasting blooms change out your water every other day. Provide your stems with a fresh cut each time before placing back into your fresh warm water.